There is a large market of lower-end to mid-range Bluetooth headsets, ostensibly marketed towards those who want a bit better sound without spending $500+ on a pair of headphones.
The Audio-Technica ATH-AR3BT is one of these. It's a small, over-ear headset which has a lot of promises…but doesn't quite live up to the mark.
The ATH-AR3BT is a closed-back dynamic design with 40mm drivers. It's small and compact, folding easily for travel.
At press time they're available for around $110 new.
The Good about the ATH-AR3BT
The device's literature and marketing promises a good 30 hours of continuous usage, including around a thousand hours of standby time, on a single charge. That's a fair assessment, and in actual world usage it seems as if these numbers are actually conservative. The battery life is quite decent, even in full Bluetooth mode.
The headphones are very small and compact, weighing in under 7 ounces, great for travel.
The sound is not bad. It's decent. It's just not bad.
The Bad about these Audio-Technicas
The headphones feel quite fragile…they don't feel solid at all. If you sat on them, they'd probably break. These are no ATH-M50s.
The charging cable can only be used with a USB port.
The Ugly about the ATH-AR3BTs
Especially when using Bluetooth mode, there is a faint buzzing. There is a constant hum from the driver which is noticeable in a quiet environment.
The built-in mic's quality leaves lots to be desired. It in no way is a premium quality microphone, and nobody will give you compliments on the clarity of your voice.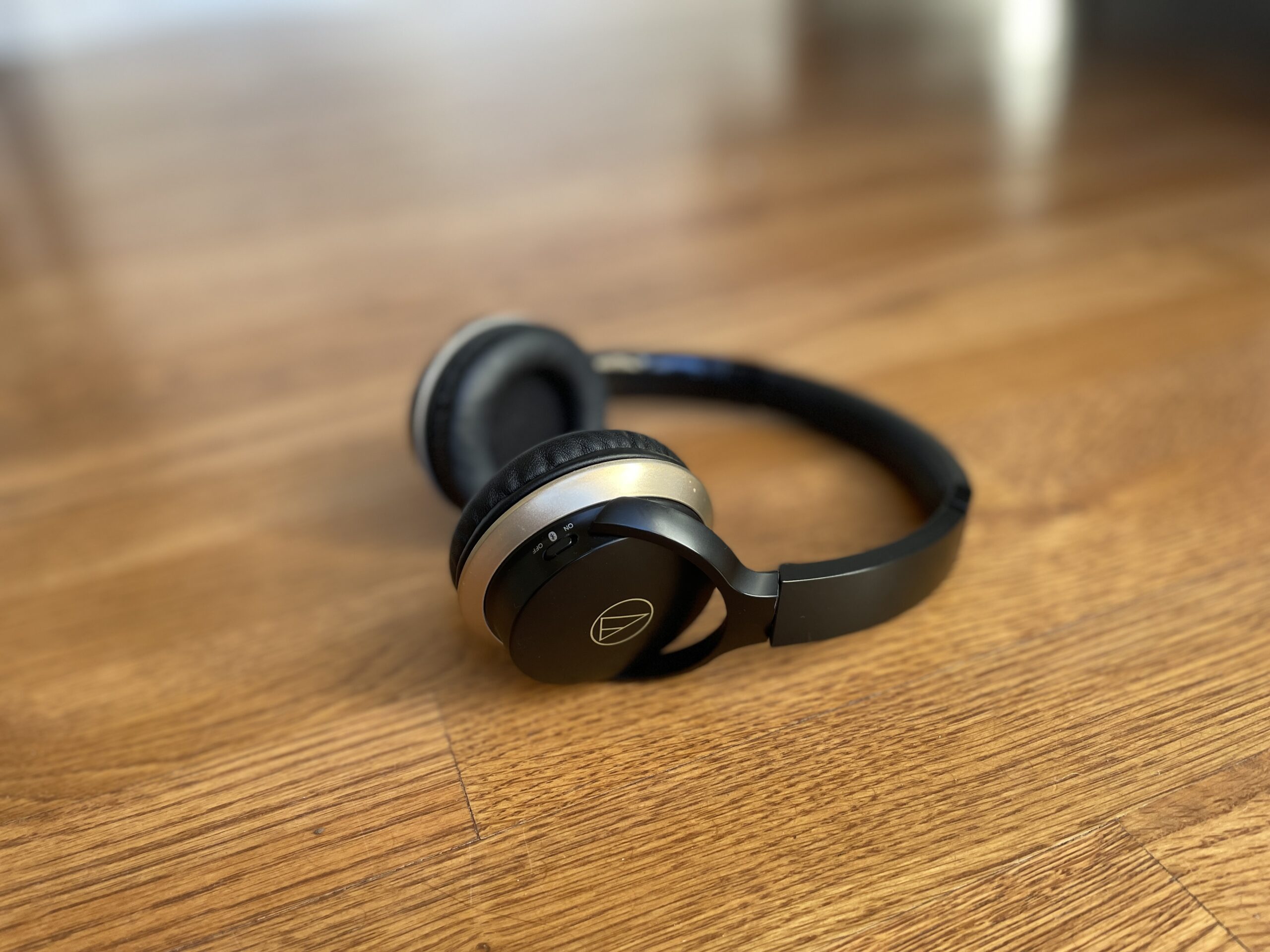 Overall, these headphones leave a lot to be desired. For the price, there are better options.
They are not bad, per se, and definitely better than no-name options, but neither are they anything we'd recommend to purchase.